2.1 Million colors in 1 Kit!
Can also be installed on a passenger Car
PlasmaGlows 2.1 Million Color changing LED Truck SUV Kit brings underbody lighting to a whole new level!
Due to the overwhelming popularity of the 2.1 Million Color Under CarKit, we now have a new 2.1 Million Color LED kit for Trucks and SUV's. You can even install this kit on your car for a COMPLETE *ALL-ROUND-GLOW*

Check This out - It has 2 extra 38" tubes to cover the area between the cab and the rear wheels,or if you'd prefer, you can use the two 50" tubes as front/rear tubes and use 2- 38" tubes together on each side of the vehicle. Just be sure before you order that TWO 30" tubes will fit together between the wheels on each side of the car.

We currently have a limited amount of theseavailable, so be sure to get your order in right away!

The kit can stay on 7 different solid colors, just like the old kit did before it was upgraded, but you can now cycle through the colors and it fades between them all, creating over 2 million colors.

The control box is now able to be hidden under seats or under the dash and you control the kit with a small remote.

The LCD remote has the color settings, the mode settings and a new speed setting so you can speed up or slow down the color changing process and the modes. You can make them strobe, chase, scan and color changing effects go faster or slower. There is also an LED strip that has 5 red LEDs that blink to show what mode you are on and a color changing led to show you the color.

The 2.1 Million Color changing Truck SUV kit will have all the components as shown in the pictures below, plus the 2 extra 38" tubes.
You can mount the display modual (little square box, top left, which doubles as a LCD touch screen control) on your dash or anywhere convenient. The LCD control indicates the mode that is active, so if you are on a mode that scans back and forth the led's in the display will scan back and forth. The new kit has fewer LED's but they are much brighter and a wider angle.

This actually makes the kit brighter and eliminates the circle effect if the kit is mounted low. The light blends together much better on the newer tubes. We shortened the front and back tubes a little but only because there were some problems with them fitting on some vehicles, it doesn't effect the glow though.




Want to be able to control this kit from outside your car, and up to 500 feet away? Then upgrade NOW with a Wireless Key Chain Controller




2.1m Color Changing Kit Price:
$339.00USD

On Special!
Order this kit Today and receive a Bonus car lighting Gift valued at $20-$50 Absolutely FREE. But Hurry! This week only. Click Here for Details




Free Shipping within the USA

International Customers may be subject to additional shipping fees. If additional shipping fees are applicable they will be added to your total in the "VAT" section of your shopping cart before you continue to the check-out.


All products are shipped via Fed-Express to assure you
a Speedy & Safe delivery.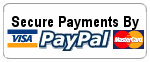 We process Visa & MasterCards through PayPal. Please Click Here for other payment methods, otherwise, proceed below with your order.
---
Process Your order Here:
2.1M Color Changing LED Truck SUV kit. $339.00USD
---
< Back to Catalog LED Undercar Lights
---
Color changing LED Truck SUV Kit - Back to Home Page.
Back to Top