Color changing LED Wheel Well Kit.
Tired of the dead space in your wheels with your under car kit? PlasmaGlow brings you the perfect addition to your existing LED lights, the Color Changing LED Wheel Well Kit!
The Kit includes enough tubes to do all four wheels, and just plugs into your existing 2.1 Million color LED Digital Control Box (required). No extra wiring, or twisting wires, simply mount, plug-in and go! Kit includes: Lifetime Warranty, distribution block and 8 LED tubes.

These led lights for wheel wells mount above your tires in the wheel wells to provide glow where it has never been found before! High impact casing make this a low maintenance addition, easy to install on ALL vehicles!

All you need, in order to run these Wheel Well Kits, is a 2.1 Million color LED Digital control box *OR* a 2.1 Million Color changing LED Under car Kit, (which already has the 2.1M color Digital Control Box in the kit), and your ready to go!

Or, you can purchase the LED Wheel Well kit & a Digital Control box as a "Combo pack" and SAVE!

The Color changing LED Wheel Well kit comes with all necessary instructions and hardware to ensure a smooth installation.




Want to be able to control this kit from outside your car, and up to 500 feet away? Then upgrade NOW with a Wireless Key Chain Controller



Kit Price:
$199.00USD On Special!
Order this kit Today and receive a Bonus car lighting Gift valued at $20-$50 Absolutely FREE. But Hurry! This week only. Click Here for Details
Normal Price $249.00
*You Save $50.00*


Free Shipping within the USA International Shipping Charges will be shown at Check-Out as ""SHIPPING & HANDLING" or as "VAT" (NOTE: this is NOT Tax).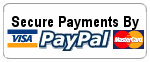 ---
Process Your order Here:
Multi color LED Wheel Well kit. $199.00USD
Back to Catalog Color changing LEDs
---
Back to Top