4.2 Million colors in 1 Kit!
PlasmaGlows 4.2 Million Color changing SuperNova LED Under Car Kit brings under car lighting to an incredible new level!
The SuperNova Color changing LED kit offers all of the features of our 2.1 Million Color LED kit, plus the benefit of over 400 LED's in the kit, instead of 90 LED's - Easily making it the brightest undercar Color Changing LED kit on the market!!
The kit can stay on 7 different solid colors, cycle through all the colors, and can fade between them all, creating over 4 million colors.
You can hook up wheel well kits and interior tubes to this kit. The control box can now be hidden under seats or under the dash and you control the kit with a small LCD touch screen remote.



The LCD remote has the color settings, the mode settings and a new speed setting so you can speed up or slow down the color changing process and the modes. You can make them strobe, chase, scan and color changing effects go faster or slower. There is also an LED strip that has 5 red LEDs that blink to show what mode you are on and a color changing led to show you the color.

The 4.2 Million Color changing SuperNova Undercar kit includes two 50" tubes, and two 38" tubes that are packed with LED's, and will have all the components as shown in the pictures below for easy installation.






You can mount the display modual (little square box, top left, which doubles as a LCD touch screen control) on your dash or anywhere convenient. The LCD control indicates the mode that is active, so if you are on a mode that scans back and forth the led's in the display will scan back and forth. The new SuperNova kit has over 400 LED's and are much brighter and have a wider glow angle.




Want to be able to control this kit from outside your car, and up to 500 feet away? Then upgrade NOW with a Wireless Key Chain Controller



Kit Price:
$349.00USD On Special!
Order this kit Today and receive a Bonus car lighting Gift valued at $20-$50 Absolutely FREE. But Hurry! This week only. Click Here for Details
Normal Price $449.00
*You Save $100.00*

Free Shipping within the USA

International Shipping Charges will be shown at Check-Out as ""SHIPPING & HANDLING" or as "VAT" (NOTE: this is NOT Tax).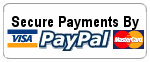 ---
Process Your order Here:
4.2M Color Changing SuperNova LED under car kit. $349.00USD
Back to Catalog LED Undercar Lights
---
Color changing SuperNova LED under car kit- Back to Home Page.
Back to Top