New Flexible LED under car kit Design!

Only 1/4" Thick Tubes

Fits Any Car / Truck / SUV / Golf Cart

Lifetime Warranty

9 Colors to choose from
PlasmaGlows newest style of flexible led undercar kits features ultra-thin flexible LED Tubes. New LED Technology has allowed this kit to have a smooth bright glow like Neon, while being extremely durable.

This kit comes with four tubes, two 3ft tubes for the front and back of the vehicle, and two 4ft tubes for the sides of the vehicle. Our new flexible tubes that house the LED's are only 1/4" thick, so they can fit anywhere, even round corners!

The kit also comes in a TRUCK VERSION too! - The truck kit includes 2x 4ft LED tubes, and 4x 3ft LED Tubes - For little extra money, this truck kit is great for having either 2x spare tubes for very cheap - or giving your car that added EXTRA GLOW

These kits will fit any car, truck, SUV, or Golf Cart. All installation instructions and hardware are included.

Available in 9 Colors - Lifetime Warranty





Want the ability to control this kit from "OUTSIDE" your car, and up to 500 feet away? Then get the 12V Remote Controller NOW!



---




CAR Kit Price:
$149.00USD
Truck Kit - $179.00 On Special!


Order this kit Today and receive a Bonus car lighting Gift valued at $20-$50 Absolutely FREE. But Hurry! This week only. Click Here for Details


Free Shipping within the USA

International Shipping Charges will be shown at Check-Out as ""SHIPPING & HANDLING" or as "VAT" (NOTE: this is NOT Tax).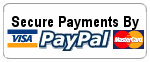 ---
Process Your order Here:
Flexible LED Under car kit - 4X LED Tubes - 2x 3foot & 2x 4foot tubes - $149.00USD
Flexible LED Underbody TRUCK kit - 6x LED Tubes - 2x 4foot & 4x 3foot tubes - $179.00USD
Back to Catalog LED Undercar Lights
---
Back to Top