Single LED's that glow anywhere! Use the 4 pack extreme LEDs to create light in places you never thought possible.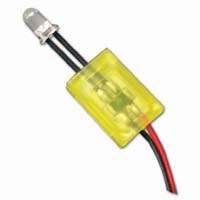 LEDs are the newest technology in the custom automotive lighting industry! Brighter, more efficient and more durable than any other light source, these marvels of technology can be used almost anywhere due to their tiny size! The 4 pack of Extreme LEDs will create unlimited possibilities!
All necessary instructions and hardware are included to ensure a smooth installation. 4 pack Extreme LEDs are ready to go right out of the box and include the PlasmaGlow Liftime Warranty!
Price: FREE! 4 LED's per/pack

Valued at...
$19.99USD for a pack of 4

Yours Free!
The 4 Pack Extreme LEDs below are Free ONLY when you purchase a selected item listed on our FREE Car Lighting Product Page which is located here
---
Add ONE 4 Pack Extreme LEDs pack below to your cart :
< Back to the Free Car lighting Product Page
---