Below, you will find a discription of each of the LED color changing products that are included in the combo pack.

This combo pack is your basic "Starters kit". Once you've got a Fusion Digital control box installed on your vehicle, you can then plug into the control panel any other color changing products sold on this website, or from your local authorized Plasmaglow Dealer.
---
Color changing LED Glostix Tube
Bring the power of PlasmaGlow Technology to your interior with a 7 Color changing LED Glostix Tube!
Connect it to your existing 7 Color digital control box and watch the bright colors cycle and move for a fantastic light show in your vehicle! Also combine these LED Tubes with our new "7 Color Under Car Kit" for an unmatched show of light! 7 Color GloStix feature all 9 modes and display any of seven colors in one tube!
---
LED Digital control box
The Fusion LED Digital control box is REQUIRED in order to operate the color changing glowstix above and features 9 LED functions and the ability to change the color of your under car LED kit or color changing Glostix with the push of a button inside your car.
* Using the LED Digital control box, you can stay on one color or automatically cycle.

* Fade and cycle settings for color changing effects.

* Competition-style control, and the reliability and benefits of LED light technology. The LED Digital control box is a must have for the serious car lighting enthusiast.

* Includes Ribbon Cable & Distribution Block.

* All necessary instructions and hardware are included to ensure a smooth installation and are backed up with the PlasmaGlow Liftime Warranty.

Below, simply click on the "Add to Cart" button for which ever size Glostix tube you choose. Each size Glostix includes a Digital Control box.

Free Shipping within the USA

International Customers may be subject to additional shipping fees. If additional shipping fees are applicable they will be added to your total in the "VAT" section of your shopping cart before you continue to the check-out.


All products are shipped via Fed-Express to assure you
a Speedy & Safe delivery.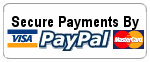 We process Visa & MasterCards through PayPal.
If you're un-comfortable with using your credit card for online purchases, then please Click Here for other payment methods, otherwise, proceed below with your order.
---
10 inch Glostix Tube & Digital control Box.
$139.99
---
15 inch Glostix Tube & Digital control Box.
$144.99
---
24 inch Glostix Tube & Digital control Box.
$149.99
---